For over 20 years, I've had the incredible honor of working with children as an occupational therapist, helping them overcome challenges and reach their full potential – and it's been the most rewarding experience of my life. Every child that walks through our doors at Good Beginnings holds a special place in my heart, but one boy, in particular, made a lasting impression on me – We'll call him John.
John was just two months old when he started receiving physical therapy for torticollis, a condition that affected the muscles in his neck, and he continued to receive support from our team for developmental delays. Eventually, he was diagnosed with autism, and I watched him grow and thrive through his struggles over the years.
When John was a senior in high school, he reached out to me and asked if he could interview me for his senior project on autism. I was overjoyed to hear from him and couldn't wait to catch up.
When he arrived, he was no longer the little boy I remembered but a young man who was taller, more handsome, and exuded a contagious smile. He spoke animatedly about his life and achievements, and I was thrilled to hear how far he had come.
A little while into our conversation, John turned to me and said something that I will never forget. He said,
"You were probably single-handedly the most important person in my life because you made me believe I was smart." 
 John's words were a testament to the magic of our work at Good Beginnings. They embody everything I want for all the children and families that walk through our doors. Although we work tirelessly and are dedicated to supporting them, sometimes it's the things we unconsciously do, or the smallest gestures, that create the most significant changes
 I will always cherish the memory of John and the countless other children we've helped, and I am grateful for the opportunity to be a part of their journey.
Welcome to Good Beginnings.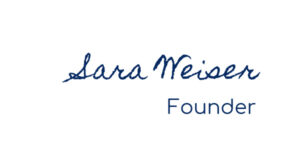 Our Philosophy
At Good beginnings, we know that children who learn and grow feel good about themselves. That's why the foundation of our mission is to create a positive environment where successful learning experiences occur for both children and families.
We use exploration, experimentation, and social interactions to facilitate learning and build confidence. We offer the most proven therapeutic services provided by the best therapists in the greater DMV area, and combine that with "fun" – a stimulating child-friendly environment filled with a variety of equipment, tools, and toys that encourage our clients to maximize their potential and thrive.