Welcome to Good Beginnings! I'm glad you are here and excited for you to join the "Good Beginnings Family". I love the name "Good Beginnings" because it symbolizes everything I want you to feel, starting with the first phone call. This is a place where learning is fun and families are supported. It's a place where staff laugh, learn, and cheer each other on. A place supporting the development of future clinicians and where community support programs are created. A place where supporting the needs of our families, including accepting and working closely with insurance carriers, is of utmost importance. Good Beginnings is a happy place, a place where we help one another, always strive to be better, realize we can learn from our mistakes, and are always there for the people in need. We are always ready with a listening ear or a hug, an opportunity to learn, participating within the community, or sharing the last piece of chocolate. Come join our family, we can't wait to meet you!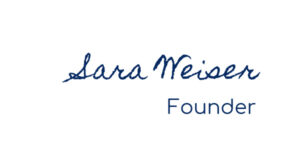 Our Philosophy
At Good beginnings, we know that children who learn and grow feel good about themselves. That's why the foundation of our mission is to create a positive environment where successful learning experiences occur for both children and families.
We use exploration, experimentation, and social interactions to facilitate learning and build confidence. We offer the most proven therapeutic services provided by the best therapists in the greater DMV area, and combine that with "fun" – a stimulating child-friendly environment filled with a variety of equipment, tools, and toys that encourage our clients to maximize their potential and thrive.