Pediatric Physical Therapy focuses on optimizing movement for all children, from birth to adulthood.
Our physical therapists will evaluate your child's movement abilities and create a plan of care to help your family achieve your goals. This may also include prescribing mobility and exercise equipment, orthotics, assistive devices, and developmental toys. All of our intervention is play based; we make the challenges fun!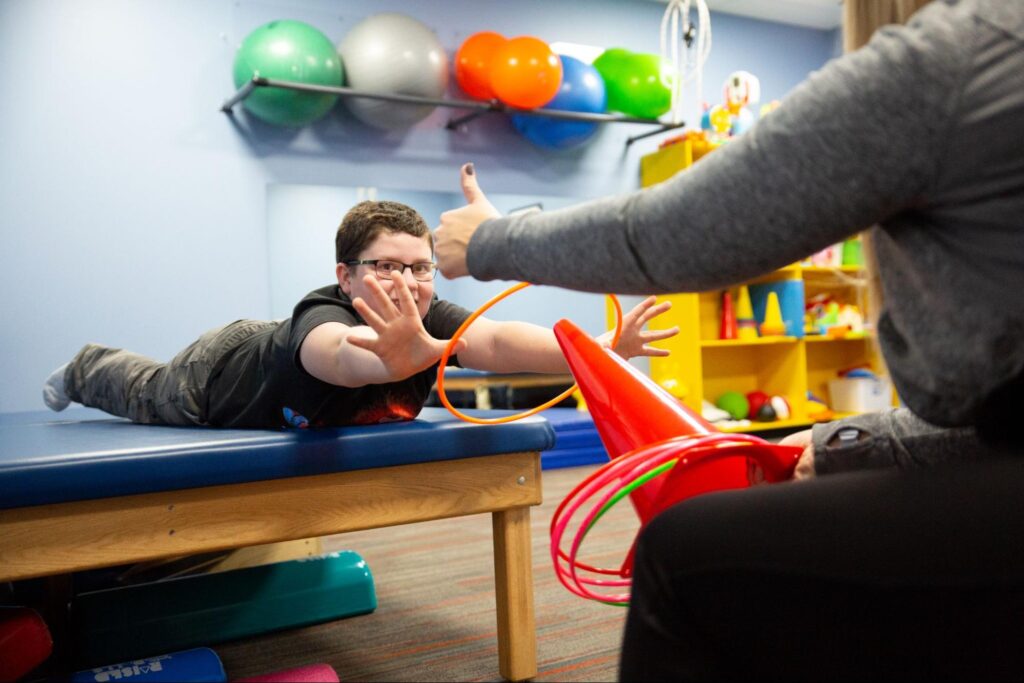 Who
Pediatric physical therapy helps children with a wide range of diagnoses, including, but not limited, to the following:
Prematurity
Developmental delay
Torticollis
Idiopathic toe walking
Cerebral palsy
Juvenile rheumatoid arthritis
Genetic syndromes
Traumatic injuries
Cancer & blood-related diagnoses
Sports injuries
Musculoskeletal disorders
Neurological injuries
What
Pediatric physical therapy activities are play-based and tailored to each child's age and individual goals.
Activities may include, but are not limited to:
Gross motor skills (activities such as crawling, walking, running, and climbing stairs)
Balance and posture control
Strengthening and coordination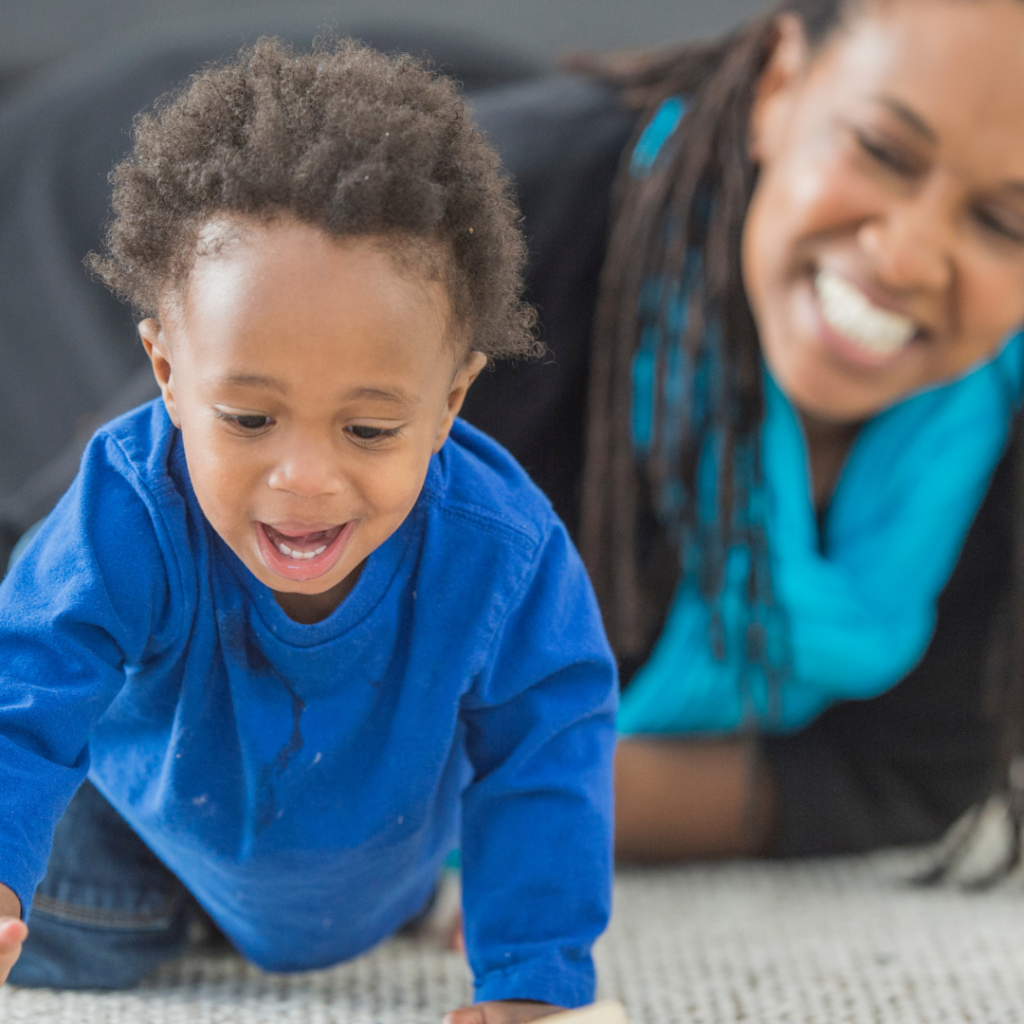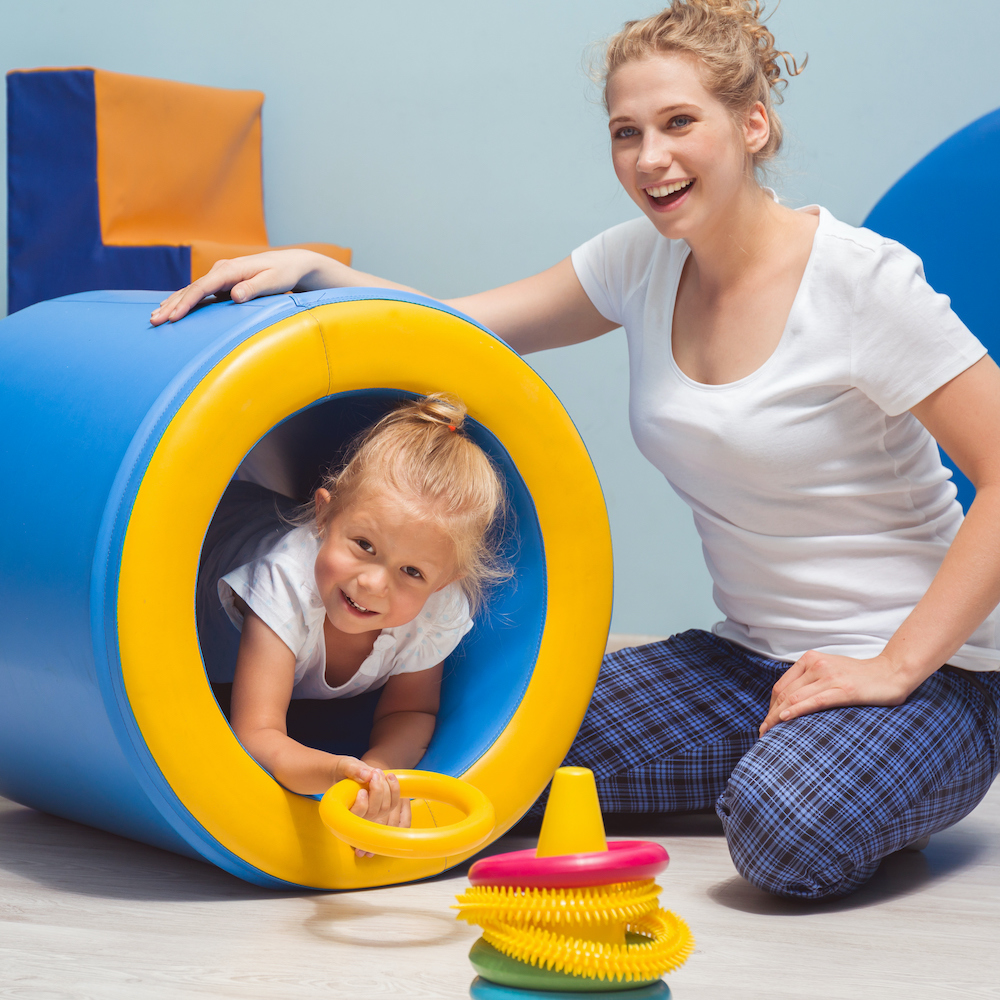 When
A child might benefit from a physical therapy evaluation and/or ongoing treatment if they experience the following:
Delayed milestones
High or low muscle tone (hyper- or hypotonia)
Weakness in the legs or trunk
Tight or stiff muscles
Clumsiness or poor endurance
Falling or balance problems
Unusual standing/walking pattern or toe walking
Leg or foot pain
Poor endurance (tires easily)
Trouble "keeping up" with the activities of same-aged children
I can't say enough amazing things about Good Beginnings and their staff!  I was having difficulty with my daughter, but couldn't articulate or understand what the issue was.  The evaluation was extremely helpful in diagnosing and understanding her better and helped to show us a road forward.  Once we started therapy, We saw so much progress with my daughter even within just a few weeks.  She absolutely loved going because of the fun & caring atmosphere.  I highly encourage any parent struggling to reach out to Good Beginnings.
After eight months with our therapists at Good Beginnings, our daughter walks straight, auditory processing delay is minimized, and she knows all her numbers and letters! The therapists established a unique, most beneficial relationship with our daughter, with an optimal, individualized approach to each and every session.
Calling Sara Weiser was the only person I felt comfortable contacting when I began my journey after the birth of my son.  She was the OT for my classroom during my first year teaching special education.  Good Beginnings expertly diagnosed him at 2 months old and he began a treatment plan for Torticollis and delayed reflexes.  At 18 months old, they expertly diagnosed him with OT and PT deficits and we began a treatment plan that he was on for 3-4 years, with yearly check ins after that.  Today at 12, he is a thriving competitive athlete in baseball, wrestling, and flag football and successful Dean's list student.  I wouldn't recommend anywhere else